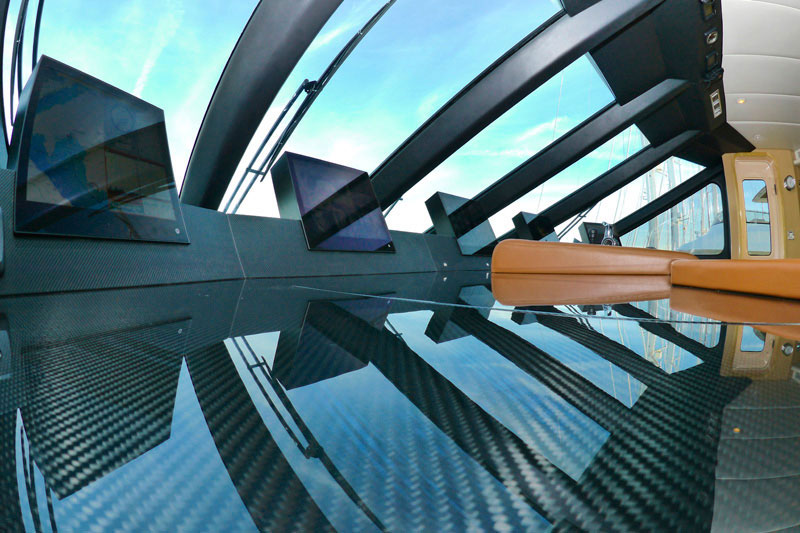 Fabricating luxury interiors for yachts requires exacting standards and obsessive attention to detail at every level. We have been responsible for numerous refits throughout Europe involving a great variety of joinery projects. 
Our brief can often encompass complete interiors and this can involve an enormous variety of materials, from carbon fibre to leather, exotic veneers and precious stones. It can also require close collaboration with partners in varying specialist fields such as electronics, AV and IT. These often complex and fast evolving fields of expertise require our close cooperation to ensure that the frequent overlap in our domains respects the intricacies involved in their functionality.

Having a background in furniture design, we operate with a keen design led approach and consider this to be one of our key strengths. We are fortunate to collaborate with some of the world's foremost interior designers in our work and can offer complete interior redesigns or create bespoke items of furniture from scratch.
Exterior works make up a large part of our business and the marine environment makes some extreme demands on materials and workmanship. Whether a dining table or a jet-ski choc, the highest quality materials and products are meticulously sourced to match each project. Experience has taught us that nothing can be left to chance and no short cuts can be taken if the end product is to stand the test of time.

Varnish and lacquers are an integral part of marine carpentry and we regularly undertake exterior varnish work and interior lacquer work; whether polyester, Polyurethane or more often traditional cellulose products.